BIOGRAPHY OF SERGE BAUER, ESQ.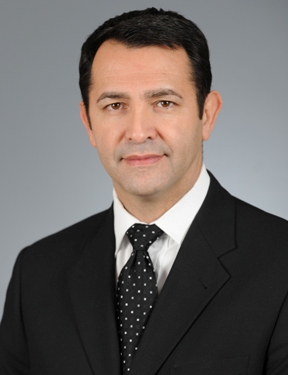 Serge Bauer is the founding member of Serge Bauer, P.C. Born in Almaty, Kazakhstan, he emigrated to the United States of America in 1975. He is fluent in both the English and Russian languages. Mr. Bauer is a United States citizen. He is admitted to practice as an attorney and counselor of law in the District of Columbia, New York State, and the State of New Jersey.
Mr. Bauer received a Bachelor's degree in Economics, with a minor in Philosophy, from Queens College of the City University of New York, in 1984. He received his Juris Doctor in 1990 from Western New England College in Springfield, Massachusetts. He served as a judge in the Phillip C. Jessup International Law Moot Court Competition.
Mr. Bauer specializes in immigration law, with a major focus on EB-5 Entrepreneur Visas through U.S. Citizenship and Immigration Services' Immigrant Investor Pilot Program. His firm is a full-service immigration law firm, including most types of immigrant and nonimmigrant visa work, consular processing, asylum, and legal permanent residence processing. In addition, Mr. Bauer offers assistance with pre-residency tax planning for foreign nationals, as well as various company formation and real estate development services to both foreign nationals and U.S. nationals. Mr. Bauer retains real estate brokers' licenses in Maryland and New York. Mr. Bauer served as expert panel speaker on issues related to the purchase of real estate in the US by foreign nationals at various conferences in New York, Miami, Dubai, Almaty, and Washington, DC.
Mr. Bauer served as a legal advisor to the Embassy of the Republic of Uzbekistan in Washington, D.C., and was a previous legal advisor to the Embassy of the Republic of Kazakhstan. Mr. Bauer was selected by Washingtonian Magazine as one of the top immigration attorneys in Washington DC, "Big Guns: Washington's Top 800 Lawyers," and has received one of the highest ratings with Avvo. Mr. Bauer is a member of the American Bar Association and International Bar Association, and has served as a Co-Chairman of the Investment and Finance Committee of the District of Columbia Bar Association, International Law Section. Furthermore, he served as a member of the Steering Committee of the District of Columbia. He is also a member of the American Immigration Lawyers Association. The US Court of Appeals, the Federal Circuit Court, the US Tax Court, and the U.S. Court of International Trade have also certified Mr. Bauer to practice law.
Additionally, Mr. Bauer served on the Board of Directors for the American Uzbek Chamber of Commerce. Mr. Bauer has been published in Trademark Reporter concerning the registration of trademarks in Russia, as well as other articles on international trade and joint ventures with the Russian Federation, Kazakhstan, Ukraine, and other countries of the Former Soviet Union States. Since 1992, Mr. Bauer has organized numerous conferences while serving as a Chairman of the District of Columbia Bar Association's Investment and Finance Committee. He has moderated multiple conferences on legal and investment regulatory climates in the Former Soviet Union and Central Asia. Specifically, Mr. Bauer has managed conferences dealing with Azerbaijan, Georgia, the Republics of Kazakhstan, Kyrgyzstan, Tajikistan, Turkmenistan, Ukraine, and Uzbekistan, and the Russian Federation.